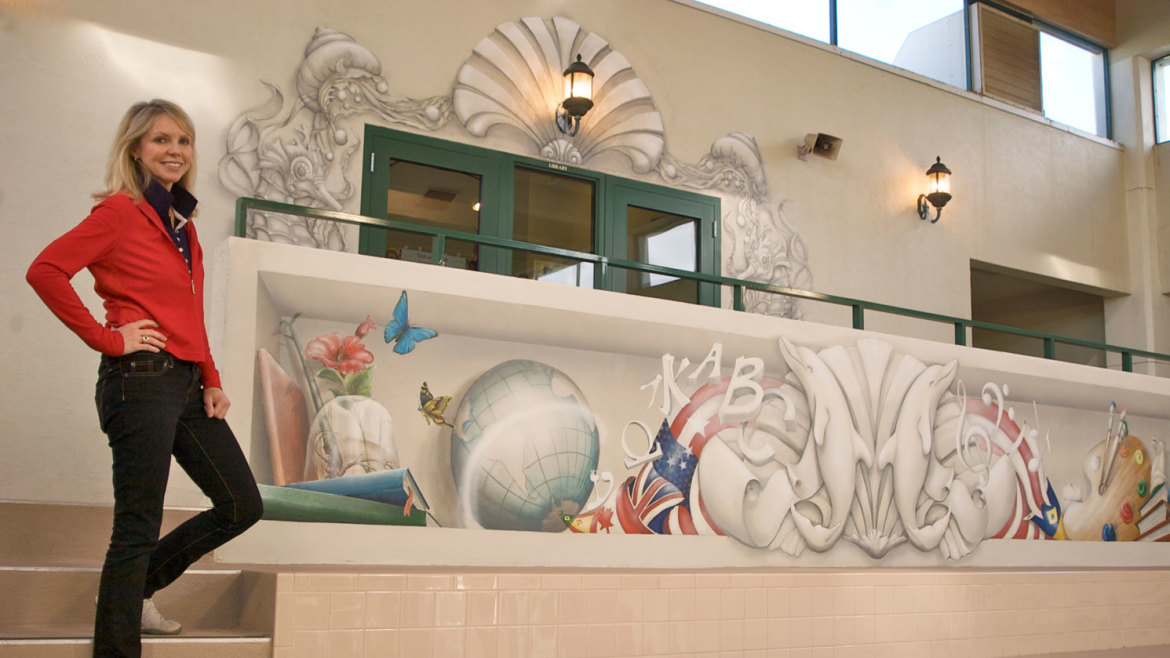 Ocean Reef members Irwin and Carole Grotnes Belk commissioned Councill to design a mural at The Academy. Over the next two weeks, her time will be divided between painting her original designs on two separate walls and working directly with the students on a project incorporating their ideas on a large canvas that will be displayed in the school.
Thanks to the Belks' generous financial support, students will have an opportunity to work side-by-side with an artist who's well-known in her field.
Click on the thumbnail images below to enlarge:
The Parent Teacher Association (PTA) of Oakwood Elementary School commissioned internationally known artist,  Brenda Mauney Councill, to design and complete a large scale wall mural in the school.
The completed piece reflects the educational elements denoting the core curriculum and regional beauty with inspirations of fruit and vegetables. The mural is designed to stimulate the imagination.
"The work is an infusion of several different ideas—bright and stimulating for all ages," said Councill. "I've incorporated fantasy with the influences of technology, history and the sciences. There are no boundaries—as I've also added an acorn growing in the mighty oak tree—symbolic of Oakwood," she said.
Click on the thumbnail images below to enlarge: