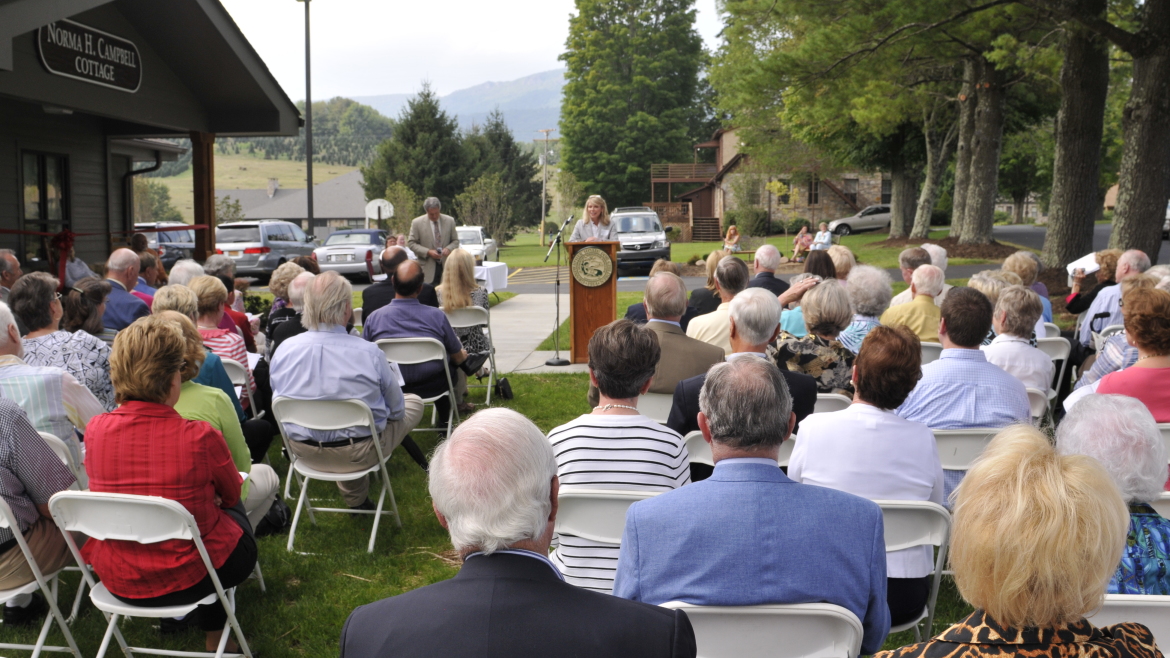 Campbell Cottage Murals: "Images that Inspire"
Scripture: Philippians 4:8 "Finally brothers and sisters, whatever is true, whatever is noble, whatever is right, whatever is pure, whatever is lovely, whatever is admirable – if anything is excellent or praiseworthy – think about such things." (NIV)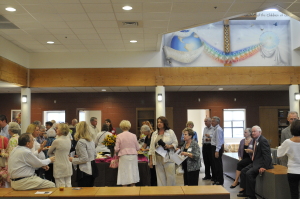 Campbell Cottage is our secure facility housing the children who are dealing with the most severe behavioral consequences of the abuse they have suffered. The children are in the cottage or its attached secured outside recreation area 24/7. A donors, Norma Suddreth, commissioned nationally recognized mural artist Brenda Councill to do two murals in each of the two side dormers in the main room of Campbell Cottage. The beautiful murals are intended "to generate spiritual thought and inspire hope, redemption and healing for children and young adults." The artist looks at her creations a visual "parables" that tell a story of faith in visual symbols and a few key biblical verses or words of historical value to the Christian faith. The murals were created on flat canvas attached to the wall and the three-dimensional look was created by a technique called trompe l'oeil (fool the eye). Several devotionals will focus on the meaning of the symbols in these paintings.
The murals succeeded in their intent. The children who have lived in the cottage have indeed found them inspirational, thought provoking, encouraging, and calming in times of stress. The images were powerful and meaningful enough to residents at the Cottage in 2011 that the kids asked Norma, who also comes periodically to do special art projects with the kids, if she could invite the artist to come and talk to them about what she had created. Brenda Councill kindly accepted the invitation and spent 90 minutes talking to the kids about the murals in Campbell as well as sharing photos of some of her other work. The gift of these beautiful images has provided a nurturing and healing visual setting for these children to heal.
Many times, in our own homes we surround ourselves with images of what is important to us. Photographs of our family members who live far away or who have died bring back happy memories. Photos or paintings of places we have been remind us of past blessings. Things we find beautiful refresh the spirit. Images of nature remind us of the beauty of God's creation. The symbols around us in our churches [in windows, or paintings, or banners] remind us of aspects of our faith and help us to focus on and feel closer to God. Surrounding ourselves with these things helps us to think about some of those "good things" that Paul is talking about in today's scripture.
Prayer: Dear Lord, we thank you for the gift of art that enriches our lives and nurtures our spirits. Help us, through this gift, to think about you and bring us into a closer relationship with you. Amen.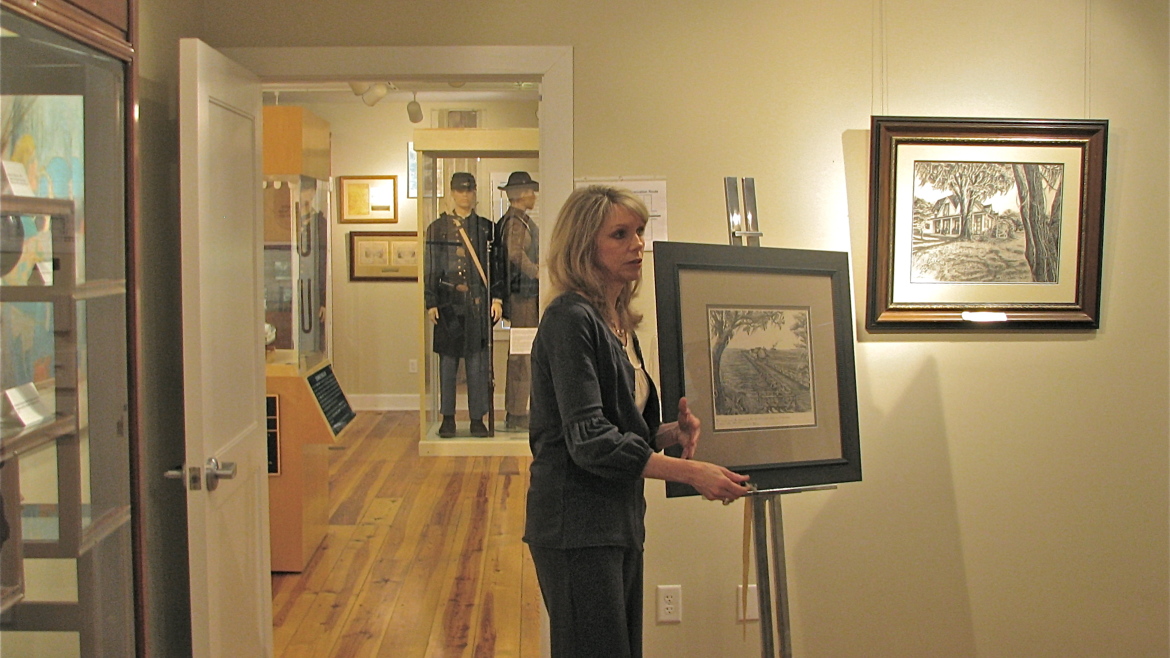 Brenda Councill grew up in jacksonville, Florida and has donated many of her early drawings to the permanent collection of the Mandarin Museum and the City of Jacksonville. She has been active in the Historical Society for more than 30 years and her drawings, paintings and prints capture the legacy of Harriet Beecher Stowe and the early settlers to Mandarin, Florida.
For more information: http://www.mandarinmuseum.net/